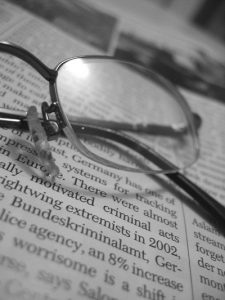 Content is key when it comes to SEO. So if you're having problems grasping SEO on your website, following these simple steps can help boost your website without causing too much pain.
Amazing Content
More blog posts are said to bring in more traffic. This makes a lot of sense considering that Google likes fresh new content. If you have good quality content, more visitors will stay on your website to read what you have written. You can also boost your ranking by adding more words and phrases into that content. While posting everyday might not be realistic for some business owners, you should have at least two to three posts per month to stay on top of things. With two or three posts a month you have a greater chance of ranking higher while still maintaining other aspects of your business.
Content Size
You want to make sure your content size is just right. If you rush through writing an article Google may see it as too 'thin' and may not rank it as well as a full size article. You may also receive a manual action on your site as it may be considered as spam. Articles that are within the range of 1200 to 1500 words are said to rank the best but there is not official optimal word count. The length of the article could depend on your audience and the niche you focus on. Analytics will be your friend during the article writing process.
Optimized Content
The first step to any blog post or article is to determine a topic. This is where your keyword research will come into play. If you know what people are searching for, you know what to write. You can use Google's
Keyword Planner
to get search volume data and see keywords trends. With your keywords chosen you should also install a plugin that will help optimize your posts.
Yoast
is a good plugin to use. It will help you choose the right URL, title, description, and much more. All you have to do is look for the green lights!
Social Media
Get your posts out there with social media. Writing content is great but you want people to see it. If your business has a Facebook or Twitter following you can easily get people to see what you've written. Using an scheduler, such as
Buffer
, can help automate things for you. It may take some time to get a following of people but if you write enough quality of content people will be returning for more. Be sure to respond to any messages or comments to keep your audience engaged with your site.
Links, Links, Links
Links are probably the most important part of SEO. Not only do they bring people to your website but it boosts the authority of your website – both of which can bump up your ranking. There are various ways to get links to your website. Guest posting, creating quality content that people want to re-post, linking to other sites, and possibly reaching out to other niche writers. It may take a while to get SEO under your belt but with persistence it can pay off. These are just some tips on how to get started with SEO without breaking too much of a sweat. If you need some more tips, do not hesitate to contact us!