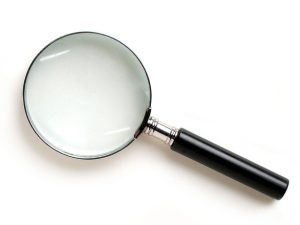 You may be finding it hard to navigate through the internet these days. Not only do you need to have a website for your business but it needs to be mobile friendly and have the right keywords and work well on all the different browsers and have SEO in place and… you get the idea. There are a
ton
factors when you want to market to internet users. If you want to get your website to show up in Google search results, you have to make sure you are following all the rules. SEO, or Search Engine Optimization, is what web developers use to optimize websites with the correct techniques to get a better ranking on Google. There are many factors that go into SEO. At KSH Marketing, we work with SEO every day so we are very familiar with the inner workings. In this article we will go through the various tips and tricks we have learned throughout the years.
Something Old, Something New
Having an older domain name that has gotten some use and has some websites linking back to them is very helpful. Older domains are usually seen as having higher authority when it comes to Google's standards. If a website has a lot of links coming to it, Google also sees this as beneficial. On the other side of things, starting from scratch design-wise can be very helpful. When you start a new design for a website you have complete control over every aspect. You can add in
schema
where you need it, add the right keywords, and even submit a press release announcing the new website when it's finished.
Know What You're Doing and Who You're Targeting
Possibly one of the most important factors in any business, not just when working with SEO, is to know what your niche is. It is especially important when targeting customers with advertising. You don't want to spend hundreds of dollars targeting your ads to children when you're selling men's underwear. The same is important when it comes to your website. You don't want to tailor your keywords to the wrong niche or else you risk wasting time and money.
Analysis, Analysis, Analysis
It should be obvious but research and analysis are huge factors in getting your website set up correctly. In terms of SEO you have keyword analysis, competition analysis, web presence analysis, etc. The more you research all the different SEO factors, the better the chance you have of falling into your desired position in Google search results. If you can use your keyword analysis to pick the best keywords for your pages, your content will be more relevant to Google.
The Tools of the Trade
There are a lot of SEO tools out there these days. At KSH Marketing, we're always looking for the latest and greatest ways to improve our clients' websites. We've included a few of our favorite tools below.
Moz
– Moz is a great tool for monitoring on-site and off-site SEO.
Google's Search Console
– the Search Console paired with Google Analytics is a power tool not only for SEO purposes but also for your website in general
Broken Link Checker
– it is important to make sure all your links are going somewhere otherwise Google will not be happy it has been lead to a dead end
Yoast SEO Plugin
– this plugin can get your website set up with SEO right off the bat We will be writing many articles down the road about SEO. Stay turned to our blog for more information when it comes out.