Even though on of our top clients is in the number one position he wants to rank for we know how hard it is to get ranking on the first page alone. Research has shown about
90% of people don't go past the first page of search results
so it is critical that your website is showing up early in those results. Clearly SEO is an integral part of website development but if you have everything all set up and you're still not ranking well you could be wondering, "Why am I not showing up on the first page?" We can give you some insights on that. Take a look below at the top reasons why your SEO techniques might now be working for your website.
It's All About Words
Keywords are a very important part of SEO. These define what your website is all about and what you are trying to sell or show people. Your headlines shouldn't be about "chocolate" when you're trying to sell paintings. Unless you sell chocolate paintings, then that's a different story. You must make sure everything you want to rank for is included in your keywords, otherwise you're wasting your time and money.
Demographics is Key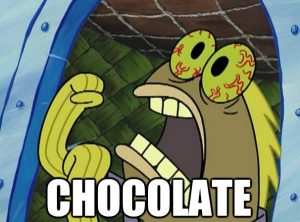 As with keywords, targeting the right demographic is important. You want to direct your focus on the people who will buy your items or want to view your website rather than people who aren't interested. If you are selling chocolate paintings, you want to make sure the people who visit your website want to buy works of art, not the candy otherwise you may have some very angry people on your hands.
Make People Want To Be There
It is important to write content for people to read, not just for bots to crawl. Google looks for relevant and useful content to display in its results. Algorithms these days can tell whether you're trying to help someone fix a flat tire or if you're trying to stuff your article with so many keywords you've turned in to Yoda –
"We can help fix your flat tire. Flat tire fix with help we will"
. Plus, the more interesting and helpful your content is, the more likely people will come back to your website (
time spent on websites
is also looked at when considering ranking).
Time Will Heal All… Maybe
Moving up in the rankings takes time. You will not see movement a day or even a week after you've started getting your SEO in place. It's best to wait a couple months and re-evalute your rankings once everything has settled.
It Might Just Be Bad
Finally, you're website might just be plain bad. If you don't have an appealing website or it doesn't load fast enough, you might be losing all those clicks you've work so hard to gain. Do some testing to make sure your website is attractive to other people and run it through some Page Speed tests, you may need a redesign or a speed up. Run through this quick list then give us a call if you have any questions. We work with SEO on a daily basis and can offer you a plan of attack for getting your website ranking higher in those search results.