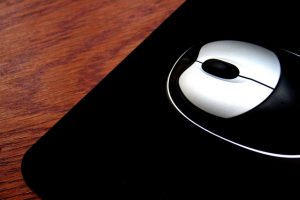 User Experience
First and foremost, you want to make sure your website is user friendly. Whether it be desktop or mobile, your website should be clean and easy to use. Call-to actions should be visible right away with clear messages. Your home page should display quick information about your company that should give the user all they need right away. Review your navigation to make sure it flows through you site and information easily. Do not confuse users with too much information all at once. Have a group of people test your website and give feedback – this is the best way to learn how people are viewing your website.
Personal
Give your website a personal touch. If you have a small business, show who you are and how you work through your website. Let people know your personality. If you have photos of your actual work and employees. This works especially well if you do house calls – people will know who is coming to their homes to perform the service. Examples of actual work will do wonders. You can show how your work shines here.
Mobile
Mobile is the biggest thing in Googles eyes right now. Your website must work well on mobile first then translate to other platforms. If your website is not mobile friendly it will not rank well – this means you may lose potential clients. With a responsive website, your website should be able to detect the screen size and resize accordingly. This ensures that mobile users will see the same content as desktop users.
SEO
All websites should be built with basic SEO, or
Search Engine Optimization
. This is important so that your website shows up on search engines like Google. There are many different factors that go into SEO. There is on-site SEO and off-site SEO. Page speed contributes to SEO. Visitors contribute to SEO. All the different factors can get confusing but when combined correctly your website can shine. KSH Marketing can help create a custom web design package for you or your company. We will walk you through all the steps and design the website you deserve.